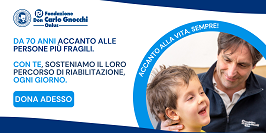 Databases
Services
Submit
Restricted area
Selected code:
22.12.24
Assistive device types - Selected code: 22.12.24
Image
Description
Classifications group
22 - ASSISTIVE PRODUCTS FOR COMMUNICATION AND INFORMATION MANAGEMENT

Products intended to support or replace a person's capacity to receive, send, produce and process information in different forms, including communicating by language, signs and symbols, receiving and producing messages, carrying on conversations and using communication devices and techniques. Included are, e.g. devices for seeing, hearing, reading, writing, telephoning, signalling and alarming, information technology. Assistive products for office administration, information storage and management. at work, see >28 21

22.12 - Assistive products for drawing and writing

Devices assisting a person to convey information by producing figures, symbols or language. Weighted cuffs, see >044818. Training materials for developing writing skills, 050309. Assistive products for training in drawing and painting skills, see >052406. Tactile maps, see >123915

22.12.24 - Word processing software

Software for writing, organizing and storing text, including mathematical and scientific. notation, e.g. desktop publishing software, word processing software made for alternative control or accessories for word processors. Included are, e.g. software for using Braille, word banks, word lists, spelling software. Office software and industrial software, see >282112

22.12.24.S01 - Word-processing software

Word processing software specifically designed to facilitate the use by people with motor, cognitive or sensory disabilities.