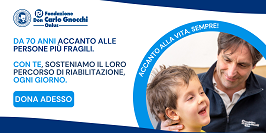 Databases
Services
Submit
Restricted area
Selected code:
22.30.21
Assistive device types - Selected code: 22.30.21
Image
Description
Classifications group
22 - ASSISTIVE PRODUCTS FOR COMMUNICATION AND INFORMATION MANAGEMENT

Products intended to support or replace a person's capacity to receive, send, produce and process information in different forms, including communicating by language, signs and symbols, receiving and producing messages, carrying on conversations and using communication devices and techniques. Included are, e.g. devices for seeing, hearing, reading, writing, telephoning, signalling and alarming, information technology. Assistive products for office administration, information storage and management. at work, see >28 21

22.30 - Assistive products for reading

Assistive products for extending and adjusting range and angle of the field of vision, see >220315

22.30.21 - Character-reading machines

Devices for reading and transforming written text into alternative forms of visual, auditory and tactile communication

22.30.21.S01 - Optical Character Recognition (OCR) software

Software used for the scanning and recognition of documents. Included are e.g. OCR software with text-to-speech technology.

22.30.21.S02 - Paper documents reading devices

Hardware system that transforms the text written in paper document into alternative forms (e.g. enlarged text, synthetic speech, or tactile).