Databases
Services
Submit
Restricted area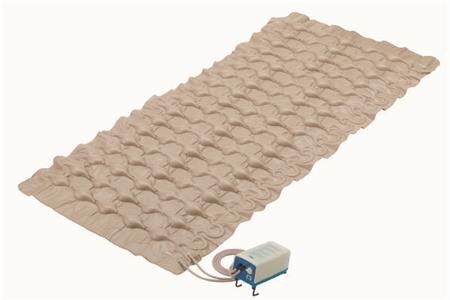 Assistive products for tissue integrity when lying down (ISO 04.33.06)
Mattresses for pressure sore prevention (SIVA 04.33.06.S01)
Record number: 13971
Last update: December 2018
Brand: INVACARE
Model: LIBER L803 - ESKAL L893
Technical details:
ENERGY TYPE
Mains electric.
MATERIALS
Air.

Available sizes:
CAPACITY / RANGE
Lifting capacity (kg): 100.
OVERALL DIMENSIONS
Height (cm): 68.
Length (cm): 1,980.
Weight (kg): 2; 2.50.
Width (cm): 890.
Description:
To prevent the same part of the patient's body from being subjected to strong pressures for a long time, the Eskal overlay was created consisting of 2 series of spherical-shaped air cells, arranged alternately in parallel and interconnected rows that swell and deflate cyclically. It is equipped with a Liber compressor, very silent, with the air flow regulator.
Italian provinces with self-declared local suppliers: