Databases
Services
Submit
Restricted area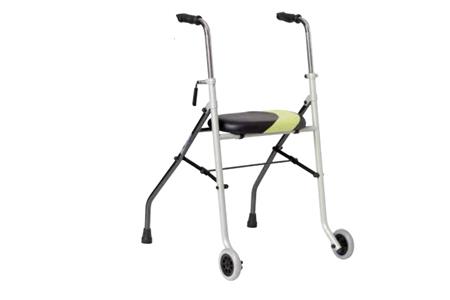 Rollators (ISO 12.06.06)
Walking frames with castors (SIVA 12.06.06.S01)
Record number: 13979
Last update: December 2018
Brand: INVACARE
Model: ACTIO 2
Technical details:
STORAGE - TRANSPORT
Foldable.

Available sizes:
CAPACITY / RANGE
Lifting capacity (kg): 130.
OVERALL DIMENSIONS
Height (cm): 740; 1,000.
Length (cm): 61.50.
Weight (kg): 5.
Width (cm): 63.
SEAT DIMENSIONS / ANGLES
Seat Depth (cm): 20.
Seat Height (cm): 53.
Seat Width (cm): 40.
Description:
With two fixed front wheels and two rear tips, it is the walker for indoor excellence! Thanks to the particularly reduced size, this rollator allows you to move easily even in very narrow spaces. Easy to close and complete with upholstered seat.
Italian provinces with self-declared local suppliers: