Databases
Services
Submit
Restricted area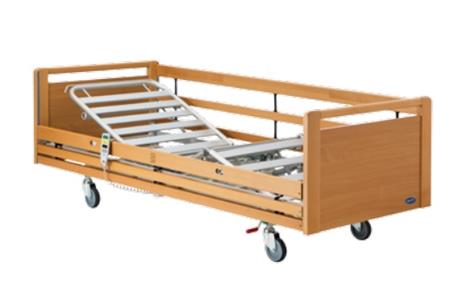 Beds and detachable bed boards/mattress support platforms with powered adjustment (ISO 18.12.10)
Beds with electric adjustments (SIVA 18.12.10.S01)
Record number: 16770
Last update: December 2018
Brand: INVACARE
Model: SB 755
Available sizes:
CAPACITY / RANGE
Lifting capacity (kg): 200.
OVERALL DIMENSIONS
Length (cm): 2,000; 2,130.
Width (cm): 900; 1,010.
Description:
Invacare SB 755 is the ideal bed because it combines great comfort for the patient, functionality and ease of transport for the assistant. Indicated for both institutional and home. The SB 755 bed network is designed according to a particular geometry such that friction forces in sensitive areas are reduced significantly, reducing the risk of pressure sores forming for the patient.
Italian provinces with self-declared local suppliers: