Databases
Services
Submit
Restricted area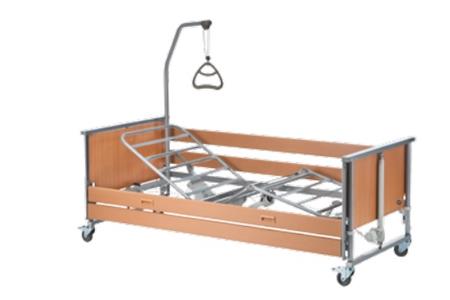 Beds and detachable bed boards/mattress support platforms with powered adjustment (ISO 18.12.10)
Beds with electric adjustments (SIVA 18.12.10.S01)
Record number: 16773
Last update: December 2018
Brand: INVACARE
Model: MEDLEY ERGO
Available sizes:
CAPACITY / RANGE
Lifting capacity (kg): 150.
OVERALL DIMENSIONS
Length (cm): 2,080; 2,240.
Width (cm): 900; 1,020.
SEAT DIMENSIONS / ANGLES
Seat Height (cm): 33 - 80.
Description:
The Invacare Medley Ergogar family of beds guarantees functionality and quality at the right price. The new geometry of the mesh floor ensures optimum comfort for users in a sitting position and at the same time reduces friction forces and sliding forward in the movement phases of the individual sections.
Italian provinces with self-declared local suppliers: