Databases
Services
Submit
Restricted area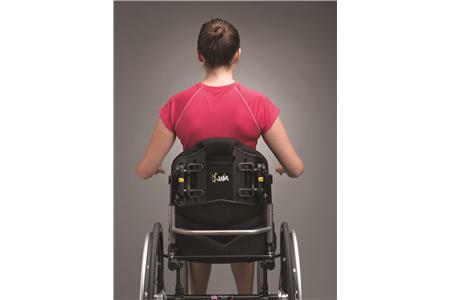 Back supports (ISO 18.10.03)
Wheelchair backrests (SIVA 18.10.03.S02)
Record number: 20972
Last update: August 2019
Brand: RIDE DESIGNS
Model: SCHIENALE JAVA
Available sizes:
OVERALL DIMENSIONS
Height (cm): 30 - 56.
Width (cm): 35 - 50.
Description:
The Java Back's patented biomechanical design provides the flexibility to easily and independently optimize pelvic support and balance the trunk, supporting the normal rhythm and movement of the body. The user experiences comfort and stability at rest, and no interference with function and mobility.