Databases
Services
Submit
Restricted area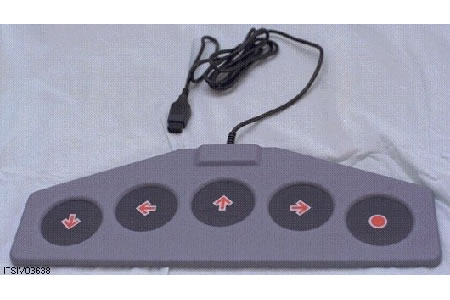 Switches (on/off or other functions) (ISO 24.09.18)
Five-or-more-function-contacts (SIVA 24.09.18.S03)
Record number: 3638
Last update: February 2010
Brand: TASH
Model: WAFER
Technical details:
ACTIVATION MODALITIES
Mechanical.
CONNECTIVITY
Serial.

Available sizes:
CAPACITY / RANGE
Joystick activation force (gr): 100.
OVERALL DIMENSIONS
Height (cm): 1.30.
Length (cm): 40.
Width (cm): 15.
SPECIFIC DIMENSIONS
Diameter of active area (cm): 6.
Description:
It is a control sensor formed by a sheet of plastic material on which five membrane push-buttons are inserted, that are operated by means of a light pressure. The button diametre is about 6 cm.
Italian provinces with self-declared local suppliers: