ARJOHUNTLEIGH - MIRANTI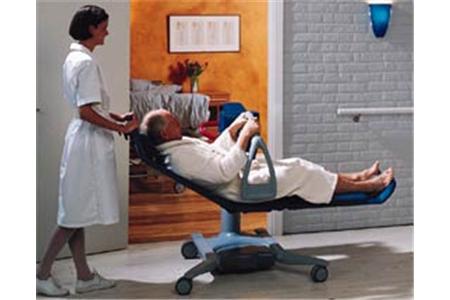 Mobile hoists for transferring a person in lying position (ISO 12.36.09)
Hoist trolleys (SIVA 12.36.09.S01)
Record number: 12797
Last update: July 2010
Brand: ARJOHUNTLEIGH
Model: MIRANTI
Technical details:
ENERGY TYPE
Battery - rechargeable.

Available sizes:
CAPACITY / RANGE
Lifting capacity (kg): 160.
OVERALL DIMENSIONS
Height (cm): 150.
Length (cm): 195.
Width (cm): 86.
Description:
(text automatically translated from Italian) Aiming offer a unparalleled level of attendance; thanks to the ***Power Drive, the hoist can be set in action and be maneuvered with the minimal physical effort. The regulation electrical worker of the height allows to always work in ergonomic conditions, the back electrical worker eliminates the heavy job of manual regulation. All the functions electrical workers, comprised the braking system, are regulated by means of remote control.