NEATECH - JOB WALKER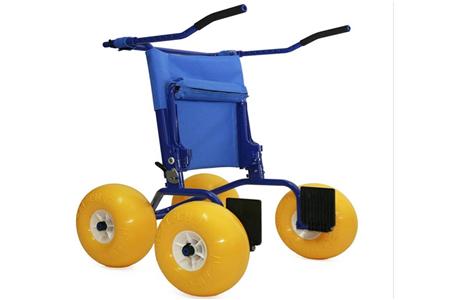 Assistive products for other sports (ISO 30.09.39)
Beach walkers (SIVA 30.09.39.S02)
Record number: 18589
Last update: February 2015
Brand: NEATECH
Model: JOB WALKER
Information on public retail prices (VAT excluded) and NHS prescription codes (DPCM 12/01/2017), updated (as declared by the primary supplier) 03/02/2015

Prices and NHS prescribing
Information on public retail prices (VAT excluded) and NHS prescription codes (DPCM 12/01/2017), updated (as declared by the primary supplier) 26/11/2014
Basic configuration price: €850.00


Technical details:
MATERIALS
Aluminium.
STORAGE - TRANSPORT
Fixed.

Available sizes:
CAPACITY / RANGE
Lifting capacity (kg): 100.
INTERNAL DIMENSIONS
Depth (cm): 38.
Height (cm): 61.
Width (cm): 46.
OVERALL DIMENSIONS
Height (cm): 88 - 96.
Length (cm): 38.
Weight (kg): 8.50.
Width (cm): 90.
SPECIFIC DIMENSIONS
Radius (cm): 15.
Width / Frame Width (cm): 90.
Description:
JoB Walker all terrain walker equipped with a folding seat. With its special wheels able to move on the funds as sand, gravel and soft grass.