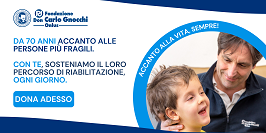 Databases
Services
Submit
Restricted area
Selected code:
22.36.12
Assistive device types - Selected code: 22.36.12
Image
Description
Classifications group
22 - ASSISTIVE PRODUCTS FOR COMMUNICATION AND INFORMATION MANAGEMENT

Products intended to support or replace a person's capacity to receive, send, produce and process information in different forms, including communicating by language, signs and symbols, receiving and producing messages, carrying on conversations and using communication devices and techniques. Included are, e.g. devices for seeing, hearing, reading, writing, telephoning, signalling and alarming, information technology. Assistive products for office administration, information storage and management. at work, see >28 21

22.36 - Input devices for computers

Computers and terminals, see >22 33. Output devices for computers, see >22 39

22.36.12 - Alternate input devices

Included are, e.g. optical scanners, speech recognition units, touch sensitive boards, data gloves, brain-computer interfaces, motion sensors. Computer pointing devices, see >223621

22.36.12.S01 - Software for accessing the computer in scanning mode

Software that can be used, in combination with a switch, to control the computer in scanning mode.

22.36.12.S02 - Voice recognition systems

Software for command and control or text input to computers by speech (speech-to-text programs).

22.36.12.S03 - Eyegaze systems

Systems that allow to control a computer, or other devices, through gaze

22.36.12.S04 - EEG, EOG or EMG controlled input devices

Input devices controlled by electric signals activated by brainwave signals (EEG), by facial muscle movements (EMG) or by eye movements (EOG).