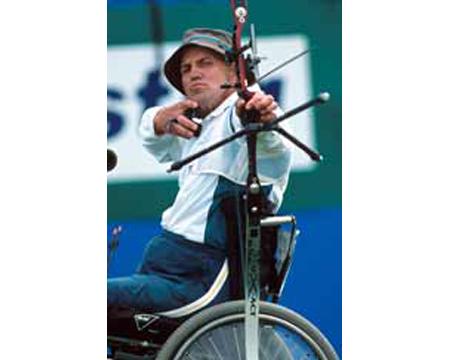 Record number: 612
Last update: May 2005

Editorial data: Testo: Caracciolo A. (Fond. Don Gnocchi), Pasqualetti C. (La Nostra Famiglia) Immagine:
Description:
(text automatically translated from Italian) The archer can use around the thorax a high strap not more than 5 cm. that present a slackening at least 5 centimeters when the body is relaxed.