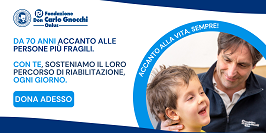 Databases
Services
Submit
Restricted area
Selected code:
18.30.08
Assistive device types - Selected code: 18.30.08
Image
Description
Classifications group
18 - FURNISHINGS, FIXTURES AND OTHER ASSISTIVE PRODUCTS FOR SUPPORTING ACTIVITIES IN INDOOR AND OUTDOOR HUMAN-MADE ENVIRONMENTS

Furniture and other products that can be placed in, incorporated into or otherwise, added to, the built environment to facilitate movement and positioning, including. entry and exit, within areas constructed for public and private use. Included are, e.g. products for sitting, standing and lying. Sets of castors, see >243606. Assistive products for environmental improvement, see >27 03. Workplace furniture and furnishing elements, see >28 03

18.30 - Assistive products for vertical accessibility

Hoists to transfer person into or out of vehicles without wheelchair, see >121215. Assistive products for transferring person seated in wheelchair into or out of vehicles, see >121218. Assistive products for loading unoccupied wheelchairs onto or into vehicles, see >121221. Powered stair-climbing transporters, see >121703. Assistive products for lifting persons, see >12 36. Stairs, see >182418. Lifting platforms for workplaces, see >280912

18.30.08 - Portable lifting platforms

Lifting devices that have a self-supporting structure that is designed to be portable and not attached to a structure or the ground, use a platform to move a person or freight between two or more vertical levels, have no roof and do not lift within a shaft. Included are, e.g. portable wheelchair lifting tables and platform lifts.