Databases
Services
Submit
Restricted area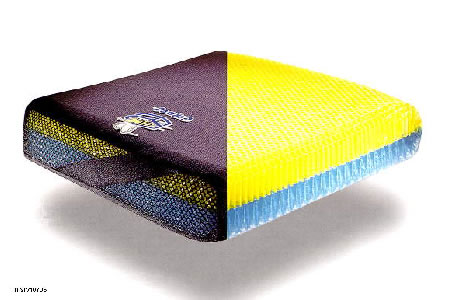 Seat cushions and underlays for tissue integrity (ISO 04.33.03)
Cushions for pressure sore prevention (SIVA 04.33.03.S01)
Record number: 10706
Last update: April 2011
Brand: STIMULITE
Model: CORBEE PEDIATRIC
Children's version available
Prices and NHS prescribing
Information on public retail prices (VAT excluded) and NHS prescription codes (DPCM 12/01/2017), updated (as declared by the primary supplier) 08/04/2011
Basic configuration price: €430.00


Technical details:
MATERIALS
Polyurethane.

Available sizes:
OVERALL DIMENSIONS
Depth (cm): 25; 30; 36.
Width (cm): 25; 30; 36.
Description:
(text automatically translated from Italian) ***E' formed from a honeycomb multilayer structure that allows to make circular the air to its inside guaranteeing the evaporation of condenses. The honeycomb structure guarantees a distribution of the loads collapsing where the superficial ones of support have smaller dimension. The lining is washable in washing machine.
Italian provinces with self-declared local suppliers: