Databases
Services
Submit
Restricted area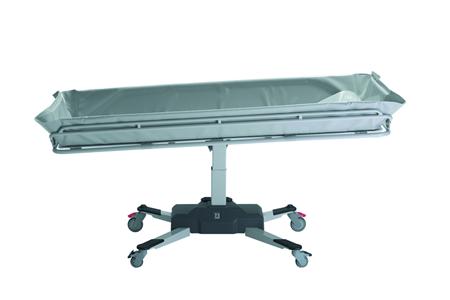 Bathing stretchers, shower tables and diaper-changing tables (ISO 09.33.12)
Shower stretchers (SIVA 09.33.12.S01)
Record number: 1106
Last update: February 2012
Brand: TR EQUIPMENT
Model: TR 3000
Technical details:
ENERGY TYPE
Battery - rechargeable.

Available sizes:
CAPACITY / RANGE
Lifting capacity (kg): 150.
OVERALL DIMENSIONS
Height (cm): 55 - 86.
Length (cm): 190.
Width (cm): 64 - 75.
Description:
It has an height-adjustable carrying metal frame ì that supports a stemming in plastic material, lined with ì fabric and waterproof, equipped with pipe for water ì outlet.
Italian provinces with self-declared local suppliers: