Databases
Services
Submit
Restricted area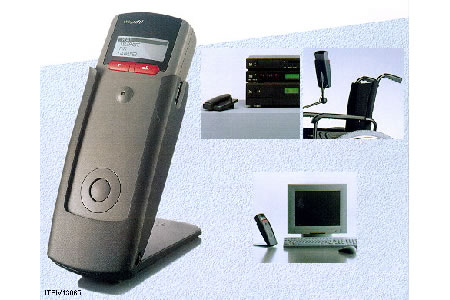 Environmental control systems (ISO 24.13.03)
Remote controllers (SIVA 24.13.03.S01)
Record number: 13065
Last update: March 2017
Brand: DR. HEIN
Model: HELPIVOICE
Technical details:
CONNECTIVITY
Infrared; Jack.
ENERGY TYPE
Battery - rechargeable.
FUNCTIONALITIES
Programmable/configurable; Switch controlled scanning.

Available sizes:
OVERALL DIMENSIONS
Height (cm): 5.
Length (cm): 20.
Weight (kg): 0.40.
Width (cm): 7.
Description:
(Automatic translation) universal remote control that allows the management of IR codes with voice control. The instrument has a chance to learn IR codes directly on the remote control; speech recognition requires a brief training. Is also provided with the opportunity of using external sensors with scanning for those with disabilities? Severe motor. Is provided with feedback voice repeats the commands also on scanning. And? can connect a speaker and an external microphone.
Additional documents:
Manuale File format: pdf (3,173 KB)
Italian provinces with self-declared local suppliers: