Databases
Services
Submit
Restricted area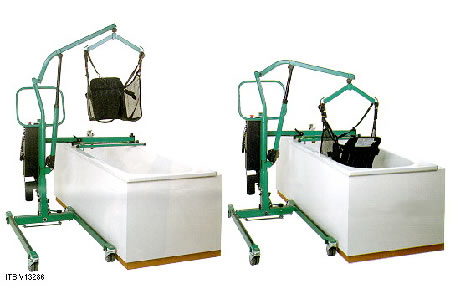 Mobile hoists for transferring a person in sitting position with sling seats (ISO 12.36.03)
Mobile hoists with sling seats (SIVA 12.36.03.S01)
Record number: 13286
Last update: September 2010
Brand: AKS
Model: FOLDO
Technical details:
ENERGY TYPE
Battery - rechargeable.

Available sizes:
CAPACITY / RANGE
Lifting capacity (kg): 150.
OVERALL DIMENSIONS
Length (cm): 115.
Weight (kg): 47.
Width (cm): 61.
Description:
(text automatically translated from Italian) Collapsible ***E', supplied of four pivoting wheels of which two is brake supplies. Which equipped with ***E' a support that of it guarantees the stability in the lateral transfers.
Italian provinces with self-declared local suppliers: