Databases
Services
Submit
Restricted area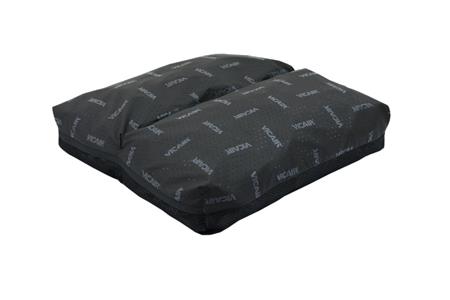 Seat cushions and underlays for tissue integrity (ISO 04.33.03)
Cushions for pressure sore prevention (SIVA 04.33.03.S01)
Record number: 13438
Last update: January 2016
Brand: VICAIR
Model: ACADEMY TWIN
Technical details:
MATERIALS
Air.

Available sizes:
OVERALL DIMENSIONS
Depth (cm): 40; 43; 45.
Height (cm): 6; 10.
Width (cm): 35; 40; 43; 45.
Description:
(text automatically translated from Italian) ***E' formed from two crosses section: one front and one posterior. Every cross section contains beyond one hundred cells filled up of air. The posterior cross section is filled up less in order to produce the sitting inclination.
Italian provinces with self-declared local suppliers: