Databases
Services
Submit
Restricted area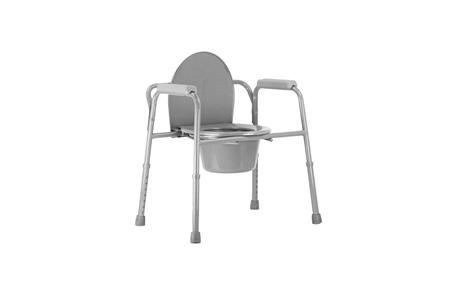 Commode chairs (ISO 09.12.03)
Commode chairs without castors (SIVA 09.12.03.S02)
Record number: 13723
Last update: May 2018
Brand: SCANMEDICALEUROPE
Model: COMODA 3 IN 1
Technical details:
FUNCTIONALITIES
Seat Horseshoe shaped.

Available sizes:
OVERALL DIMENSIONS
Height (cm): 42 - 55.
Width (cm): 50.
Description:
The 3 IN 1 COMMODE CHAIR can be used as: • Raised toilet seat. • Commode chair. • Toilet support. It has a steel frame and it is height adjustable, the tips are in non-slip rubber.
Further info

Italian provinces with self-declared local suppliers: