Databases
Services
Submit
Restricted area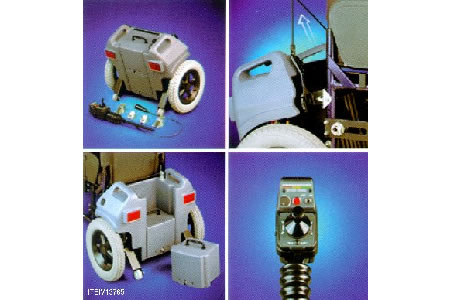 Propulsion units for manual wheelchairs (ISO 12.24.09)
Propulsion units (SIVA 12.24.09.S01)
Record number: 13765
Last update: December 2010
Brand: QUICKIE
Model: F16
Technical details:
ENERGY TYPE
Battery - rechargeable.

Available sizes:
CAPACITY / RANGE
Range of travel (km): 15.
Speed of travel (km/h): 6.
ENVIRONMENT / ACCESS DIMENSIONS
Max. Gradient / Slope (%): 20.
OVERALL DIMENSIONS
Weight (kg): 23.
Width (cm): 18.
Description:
(text automatically translated from Italian) ***E' composed from a electric motor to which the two wheels of traction and those anti overturning ones are connected, is fortified of box of control with joystick and indicator of level battery. ***E' that can be installed on electronic wheelchairs ***SUNRISE MEDICAL of various width.
Italian provinces with self-declared local suppliers: