Databases
Services
Submit
Restricted area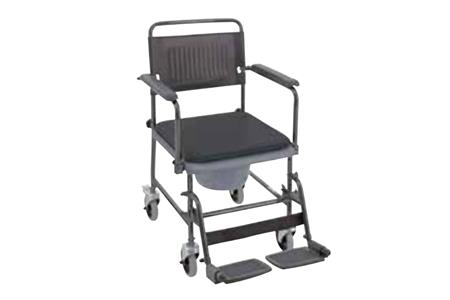 Commode chairs (ISO 09.12.03)
Commode chairs with castors (SIVA 09.12.03.S01)
Record number: 13954
Last update: December 2018
Brand: INVACARE AQUATEC
Model: CASCATA H720
Technical details:
FUNCTIONALITIES
Armrest removable; Footrest Removable.
STORAGE - TRANSPORT
Dismantles.

Available sizes:
CAPACITY / RANGE
Lifting capacity (kg): 135.
OVERALL DIMENSIONS
Height (cm): 945.
Length (cm): 450.
Weight (kg): 20.
Width (cm): 450.
SEAT DIMENSIONS / ANGLES
Armrest Height (cm): 755.
Seat Depth (cm): 260.
Seat Height (cm): 480.
Seat Width (cm): 220.
Description:
Chair for toilet with painted frame and with 4 wheels, two of which braking. Folding armrests and revolving and removable legrests. Push handle and padded seat cover hole. Complete with bucket and with a capacity of 135 kg.
Italian provinces with self-declared local suppliers: