Databases
Services
Submit
Restricted area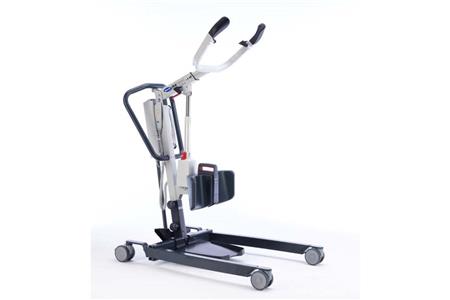 Mobile hoists for transferring a person in lying position (ISO 12.36.09)
Hoist trolleys (SIVA 12.36.09.S01)
Record number: 13975
Last update: November 2018
Brand: INVACARE
Model: RELIANT 350
Technical details:
ENERGY TYPE
Battery - rechargeable.

Available sizes:
CAPACITY / RANGE
Lifting capacity (kg): 158.
OVERALL DIMENSIONS
Height (cm): 102 - 168.
Length (cm): 90.
Weight (kg): 52.
SPECIFIC DIMENSIONS
Lifting Height (cm): 172.
Width / Frame Width (cm): 56 - 80.
Description:
Invacare Reliant 350 is a compact, robust, practical lift that allows you to quickly raise and transfer most patients, from the most autonomous to the less self-sufficient, thanks to the extreme ease of fixing the harness and adjusting the support of the knees.
Italian provinces with self-declared local suppliers: