Databases
Services
Submit
Restricted area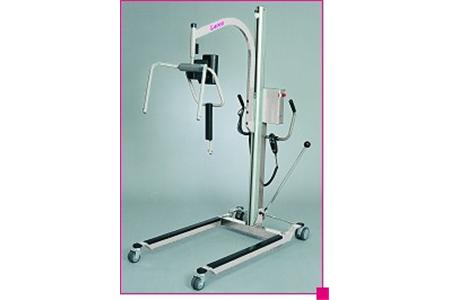 Mobile hoists for transferring a person in lying position (ISO 12.36.09)
Hoist trolleys (SIVA 12.36.09.S01)
Record number: 15185
Last update: December 2009
Brand: HORCHER
Model: LEXA BARELLA
Technical details:
ENERGY TYPE
Battery - rechargeable.

Available sizes:
CAPACITY / RANGE
Lifting capacity (kg): 160.
OVERALL DIMENSIONS
Height (cm): 175 - 224.
Length (cm): 122.
SPECIFIC DIMENSIONS
Lifting Height (cm): 131.
Width / Frame Width (cm): 66.80 - 105.
Description:
(text automatically translated from Italian) Mobile hoist with stirrup for seat and stretcher. It is supplied of switch for the arrest in emergency case, control electrical worker of the battery, push-buttons electrical worker, additional switch of raising and lowering, ***divaricabile mobile frame, batteries ***IBS 24. Certifications: GS/***CE.
Italian provinces with self-declared local suppliers: