Databases
Services
Submit
Restricted area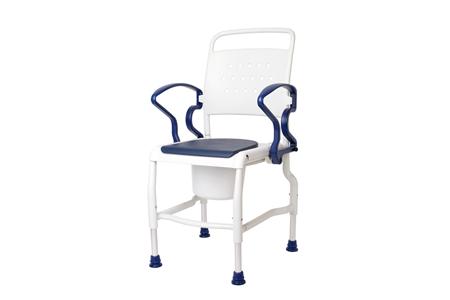 Commode chairs (ISO 09.12.03)
Commode chairs without castors (SIVA 09.12.03.S02)
Record number: 15710
Last update: September 2012
Brand: REBOTEC
Model: KIEL
Prices and NHS prescribing
Information on public retail prices (VAT excluded) and NHS prescription codes (DPCM 12/01/2017), updated (as declared by the primary supplier) 04/09/2012
Basic configuration price: €265.00


Technical details:
FUNCTIONALITIES
Armrest removable.

Available sizes:
CAPACITY / RANGE
Lifting capacity (kg): 130.
OVERALL DIMENSIONS
Height (cm): 100.
Length (cm): 62.
Weight (kg): 10.
Width (cm): 57.
SEAT DIMENSIONS / ANGLES
Armrest Height (cm): 28.
Seat Back Height (cm): 52.
Seat Depth (cm): 45.
Seat Height (cm): 48 - 56.
Seat Width (cm): 46.
Description:
Commode chair with padded seat and aperture for pan. Drop-down armrests for easy access. The legs have non-slip rubber tips. Removable ergonomic backrest. can be fitted over the toilet. Seat adjustable in height from 48 to 56 cm.
Italian provinces with self-declared local suppliers: