Databases
Services
Submit
Restricted area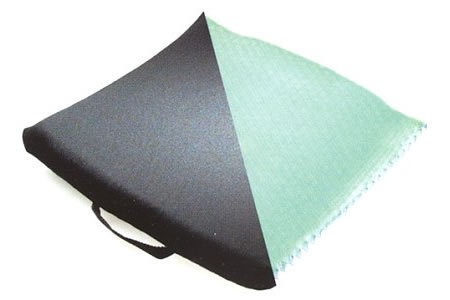 Seat cushions and underlays for tissue integrity (ISO 04.33.03)
Cushions for pressure sore prevention (SIVA 04.33.03.S01)
Record number: 16556
Last update: May 2011
Brand: STIMULITE
Model: SILVER
Prices and NHS prescribing
Information on public retail prices (VAT excluded) and NHS prescription codes (DPCM 12/01/2017), updated (as declared by the primary supplier) 08/04/2011
Basic configuration price: €330.00


Technical details:
MATERIALS
Polyurethane.

Available sizes:
OVERALL DIMENSIONS
Depth (cm): 38; 41; 46.
Height (cm): 4.
Width (cm): 38; 41; 46.
Description:
(text automatically translated from Italian) Advised for the old person or an user to low risk of decubitus. Two layers of honeycomb not necessary maintenance and facility of washing.
Social Networks

Italian provinces with self-declared local suppliers: