Databases
Services
Submit
Restricted area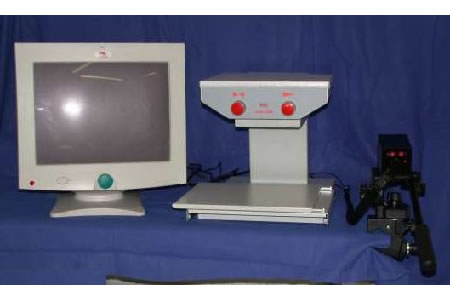 Image-enlarging video systems (ISO 22.03.18)
Stationary image-enlarging reading devices (SIVA 22.03.18.S01)
Record number: 16559
Last update: October 2009
Brand: MICROLENS
Model: LG 1000 SISTEMA SCUOLA
Technical details:
DISPLAY CHARACTERISTICS
White/Black display.
ENERGY TYPE
Mains electric.

Description:
(text automatically translated from Italian) Which equipped with image enlarging video system television camera to colors to the solid state with sensor CCD that joins characteristics of high sensibility and resolution with robustness and stability in the time. It uses an optical group of particular planning that it has allowed to increase the job distance in order to render the writing by hand possible and the use of typewriter or ***printer. The plan of support in equipment allows the horizontal and vertical translation of the text in order to facilitate the scansion of the reading line. The monitor is complete of the main television controls. A second television camera at a distance allows to observation (i.e. blackboard).
Italian provinces with self-declared local suppliers: