Databases
Services
Submit
Restricted area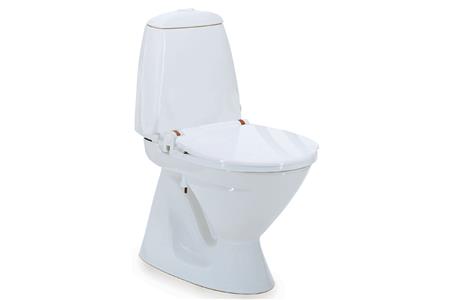 Toilet seat inserts (ISO 09.12.15)
Raised toilet seats (removable) (SIVA 09.12.15.S01)
Record number: 17106
Last update: December 2018
Brand: INVACARE AQUATEC
Model: 90000
Technical details:
MATERIALS
Plastic.

Available sizes:
CAPACITY / RANGE
Lifting capacity (kg): 150.
OVERALL DIMENSIONS
Depth (cm): 390.
Height (cm): 20; 60; 100.
Weight (kg): 5.80.
Width (cm): 365.
SEAT DIMENSIONS / ANGLES
Seat Height (cm): 200.
Description:
Raised WC for suspended toilets. Available in three different heights, with or without folding armrests. Simple to assemble and install (it is fixed to the home WC by two anti-corrosion steel screws) and made of durable, easy-to-clean plastic parts. Dimensions of the internal hole 205 X 270 mm (W x D). Maximum user capacity 150 kg.
Italian provinces with self-declared local suppliers: