Databases
Services
Submit
Restricted area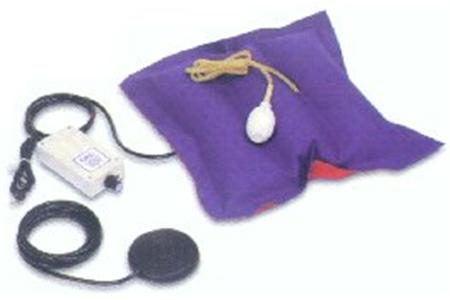 Switches (on/off or other functions) (ISO 24.09.18)
Single switches (switches with only one function) (SIVA 24.09.18.S01)
Record number: 18031
Last update: February 2010
Brand: TASH
Model: SENSORE DI PRESSIONE REGOLABILE
Technical details:
ACTIVATION MODALITIES
Pneumatic.
CONNECTIVITY
Jack.
INPUT ADJUSTMENTS
Adjustable sensitivity.
INPUT DEVICES
Single Switch.

Description:
(text automatically translated from Italian) Pressure sensor in which the actuator it can be of varied type (pillow for the head, for the hand, ***pompette of several dimensions) whose sensibility can depending on the have varied the requirements of the user.
Italian provinces with self-declared local suppliers: