Databases
Services
Submit
Restricted area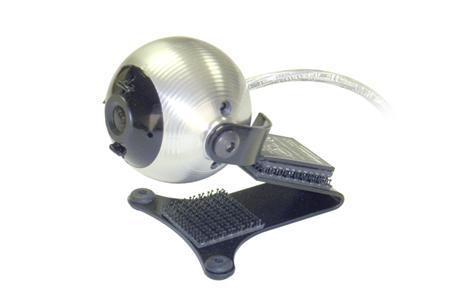 Computer pointing devices (ISO 22.36.21)
Body movement controlled mice (SIVA 22.36.21.S03)
Record number: 18303
Last update: October 2011
Brand: MADENTEC
Model: TRACKER PRO
Technical details:
CONNECTIVITY
Usb.
INPUT ADJUSTMENTS
Adjustable speed.
INPUT DEVICES
Video camera/Webcam.
OPERATING SYSTEMS
Mac OS; Windows.
REPORTED WITHIN THE RESEARCH PROJECT
Cloud4All.

Available sizes:
OVERALL DIMENSIONS
Height (cm): 8.50.
Length (cm): 5.80.
Weight (kg): 0.11.
Width (cm): 5.80.
Description:
(text automatically translated from Italian) Emulator of mouse. ***Tracker For represents the new generation of the created solutions to tracking from ***Madentec. ***Tracker For has compact dimensions ***ridottissime and. It has it interfaces USB, it is ***plug & ***play and he is compatible with the applications dedicated to ***aumentativa alternative communication (***AAC). Voltage: 5 V ***dalla the USB port. Feeding: 1,15 ***watts. Field of vision: 45° symmetrical. Compatibility Mouse: USB.
Italian provinces with self-declared local suppliers: