Databases
Services
Submit
Restricted area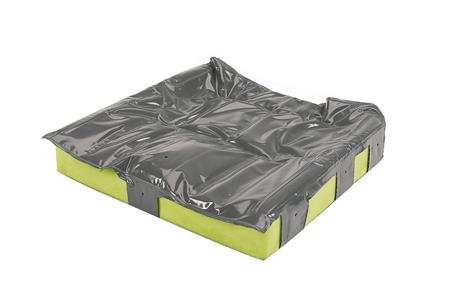 Seat cushions and underlays for tissue integrity (ISO 04.33.03)
Cushions for pressure sore prevention (SIVA 04.33.03.S01)
Record number: 18442
Last update: November 2018
Brand: INVACARE FLO-TECH
Model: FLO-TECH SOLUTION
Children's version available
Technical details:
MATERIALS
Foam; Gel.

Available sizes:
OVERALL DIMENSIONS
Depth (cm): 41 - 46.
Height (cm): 7.80.
Weight (kg): 3.50.
Width (cm): 38 - 51.
Description:
Cushion with soft and shaped base in high resistance foam with double layer of cross-section gel at the height of the sacral ischio area and on the entire cushion surface. Indicated for high-risk patients.
Italian provinces with self-declared local suppliers: