Databases
Services
Submit
Restricted area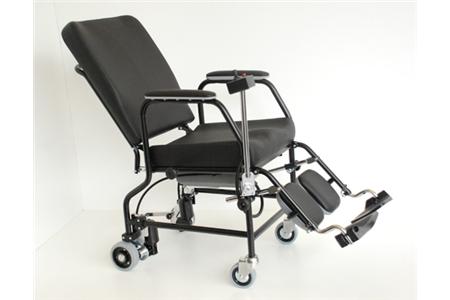 Electrically powered wheelchairs with electronic steering (ISO 12.23.06)
Electronic wheelchairs (SIVA 12.23.06.S01)
Record number: 18507
Last update: September 2011
Brand: TEC.MECA SNC
Model: SELF - MOD. TM 11
Technical details:
ENERGY TYPE
Battery - rechargeable.
FUNCTIONALITIES
Armrest removable; Backrest reclining; Footrest Removable.
STORAGE - TRANSPORT
Dismantles.

Available sizes:
CAPACITY / RANGE
Lifting capacity (kg): 120.
Range of travel (km): 6.
Speed of travel (km/h): 1.
ENVIRONMENT / ACCESS DIMENSIONS
Turning circle (cm): 115.
OVERALL DIMENSIONS
Height (cm): 109.
Length (cm): 87.
Weight (kg): 34.
Width (cm): 55.
SEAT DIMENSIONS / ANGLES
Armrest Height (cm): 23.
Back-seat Angle (degrees): 90 - 145.
Seat Back Height (cm): 57.
Seat Depth (cm): 45.
Seat Height (cm): 54.
Seat Width (cm): 43.
Description:
(text automatically translated from Italian) ***SELF MOD. ***TM 11 is the domestic electronic wheelchair - with reclining back - which designed from ***TEC.MECA in order to widen the operating possibilities of who has the necessity to move in inner environments. ***Self allows movements, is in the movements inside of the own room that on the workplace. ***Self allows you to move in spaces of dimensions reduced thanks to you to its compactness. ***Self is equipped with motor electrical workers and of a Joystick for the moving in plan.
Italian provinces with self-declared local suppliers: