Databases
Services
Submit
Restricted area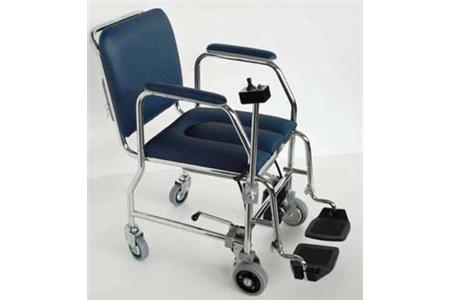 Commode chairs (ISO 09.12.03)
Commode chairs with castors (SIVA 09.12.03.S01)
Record number: 18525
Last update: June 2014
Brand: TEC.MECA SNC
Model: SELF - MOD. TM 17W
Prices and NHS prescribing
Information on public retail prices (VAT excluded) and NHS prescription codes (DPCM 12/01/2017), updated (as declared by the primary supplier) 15/07/2009
Basic configuration price: €1.00


Technical details:
FUNCTIONALITIES
Armrest removable; Footrest Removable.
STORAGE - TRANSPORT
Dismantles.

Available sizes:
CAPACITY / RANGE
Lifting capacity (kg): 120.
OVERALL DIMENSIONS
Height (cm): 94.
Length (cm): 87.
Weight (kg): 28.
Width (cm): 55.
SEAT DIMENSIONS / ANGLES
Armrest Height (cm): 23.
Seat Back Height (cm): 43.
Seat Depth (cm): 45.
Seat Height (cm): 54.
Seat Width (cm): 43.
Description:
(text automatically translated from Italian) ***SELF mod.17W is the compact domestic electronic wheelchair that allows to the persons to go comfortably in bath remaining seated on the seat. ***SELF mod.TM17W, in fact, is equipped with washbowl under the sitting and can moreover be used on WC standard. The reduced dimensions of the wheelchair, moreover, allow to move easily in the inner environments.
Italian provinces with self-declared local suppliers: