Databases
Services
Submit
Restricted area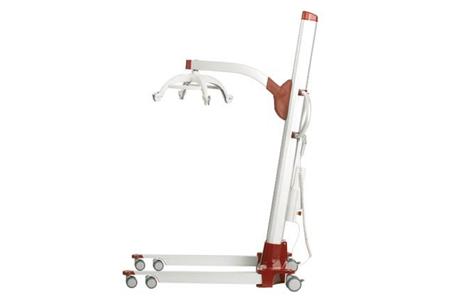 Mobile hoists for transferring a person in sitting position with sling seats (ISO 12.36.03)
Mobile hoists with sling seats (SIVA 12.36.03.S01)
Record number: 18946
Last update: July 2015
Brand: MOLIFT
Model: PARTNER 255
Prices and NHS prescribing
Information on public retail prices (VAT excluded) and NHS prescription codes (DPCM 12/01/2017), updated (as declared by the primary supplier) 28/07/2015
Basic configuration price: €5,608.00


Technical details:
ENERGY TYPE
Battery - rechargeable.
STRUCTURE
Stretchable base.
USE MODALITY
is allowing.

Available sizes:
CAPACITY / RANGE
Lifting capacity (kg): 255.
Description:
(text automatically translated from Italian) P 255 is in a position to moving 255 loads until Kg, not only like mass, tu also like volume, without ***intralcio also in the narrow spaces or the paths rendered ***disagevoli dalla the presence of various machinery.
Italian provinces with self-declared local suppliers: