Databases
Services
Submit
Restricted area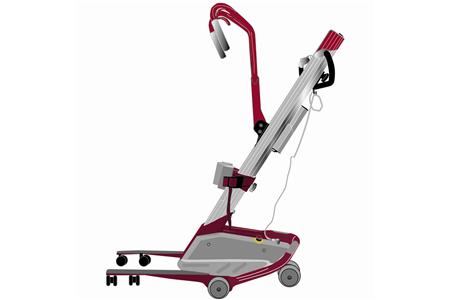 Mobile hoists for transferring a person in standing position (ISO 12.36.04)
Standing mobile hoists (SIVA 12.36.04.S01)
Record number: 18951
Last update: July 2015
Brand: MOLIFT
Model: QUICK RAISER 1
Prices and NHS prescribing
Information on public retail prices (VAT excluded) and NHS prescription codes (DPCM 12/01/2017), updated (as declared by the primary supplier) 28/07/2015
Basic configuration price: €4,600.00


Technical details:
ENERGY TYPE
Battery - rechargeable.
STORAGE - TRANSPORT
Dismantles.

Available sizes:
CAPACITY / RANGE
Lifting capacity (kg): 160.
OVERALL DIMENSIONS
Height (cm): 1,280.
Length (cm): 1,070.
Width (cm): 610.
Description:
(text automatically translated from Italian) ***Verticalizzatore with frame in compact, usable one aluminum much is in domestic environments that in the structures hospitals worker thanks to the height of the 70 legs of milimeter and the 160 capacity until ***Kg. Which designed for the transfers seat-seated, easy to use and comfortable in order to carry out transfers and exercises of training you turn to help the patient to buy back the conscience of the load on the lower limbs, imitating at best the natural movements.
Italian provinces with self-declared local suppliers: