Databases
Services
Submit
Restricted area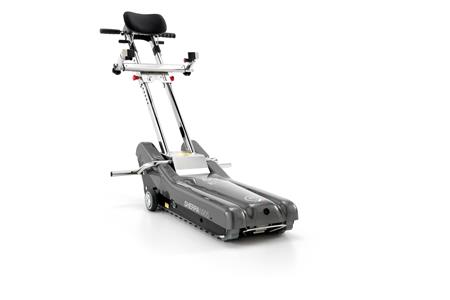 Powered stair-climbing transporters (ISO 12.17.03)
Stairclimbers (SIVA 12.17.03.S01)
Record number: 19046
Last update: April 2016
Brand: KSP ITALIA
Model: SHERPA N 905
Technical details:
ENERGY TYPE
Battery - rechargeable.
STORAGE - TRANSPORT
Mobile/Tracked.

Available sizes:
CAPACITY / RANGE
Lifting capacity (kg): 130.
Description:
Tracked stair climber. Basic version of the new generation Sherpa - The release and safety controls of the tiller, placed on the handlebar of the tiller itself, make easier and fl uid the coupling of the wheelchair. - The Folding supportive arms reduce the overall dimensions during storage and transport.
Italian provinces with self-declared local suppliers: