Databases
Services
Submit
Restricted area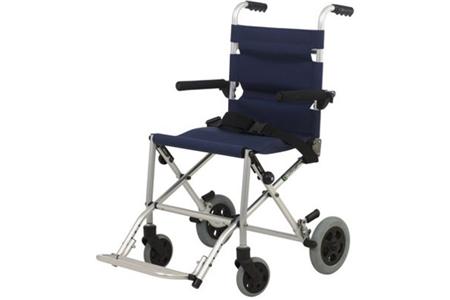 Push wheelchairs (ISO 12.22.18)
Manual attendant-controlled wheelchairs (SIVA 12.22.18.S01)
Record number: 19050
Last update: July 2017
Brand: REHASTAGE
Model: TRAVEL CHAIR - CARROZZINA DA VIAGGIO
Prices and NHS prescribing
Information on public retail prices (VAT excluded) and NHS prescription codes (DPCM 12/01/2017), updated (as declared by the primary supplier) 08/06/2011
Basic configuration price: €245.00


Technical details:
FUNCTIONALITIES
Armrest removable; Backrest Folding.
STORAGE - TRANSPORT
Foldable.

Available sizes:
CAPACITY / RANGE
Lifting capacity (kg): 90.
OVERALL DIMENSIONS
Height (cm): 88.
Length (cm): 78.
Weight (kg): 8.50.
Width (cm): 61.
SEAT DIMENSIONS / ANGLES
Seat Depth (cm): 36.
Seat Width (cm): 40.
Description:
Wheelchair for the journey. It has a padded seat, adjustable footrest according to user needs and armrests variable inclination. It equipped with parking brakes and resealable can? It is stored in a convenient shoulder bag, suitcase or trunk of a car.