Databases
Services
Submit
Restricted area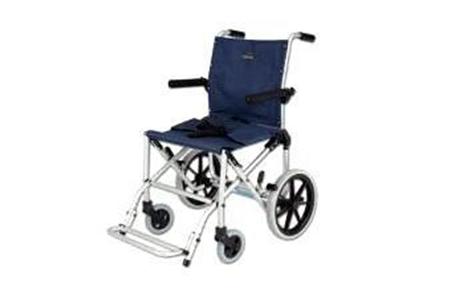 Push wheelchairs (ISO 12.22.18)
Manual attendant-controlled wheelchairs (SIVA 12.22.18.S01)
Record number: 19093
Last update: July 2017
Brand: REHASTAGE
Model: TRAVEL CHAIR BIG
Prices and NHS prescribing
Information on public retail prices (VAT excluded) and NHS prescription codes (DPCM 12/01/2017), updated (as declared by the primary supplier) 20/07/2017
Basic configuration price: €286.00


Technical details:
FUNCTIONALITIES
Armrest removable; Backrest Folding; Backrest reclining; Footrest Removable.
STORAGE - TRANSPORT
Foldable.

Available sizes:
CAPACITY / RANGE
Lifting capacity (kg): 110.
OVERALL DIMENSIONS
Height (cm): 91.
Length (cm): 85.
Weight (kg): 10.50.
Width (cm): 65.
SEAT DIMENSIONS / ANGLES
Armrest Height (cm): 15.
Seat Back Height (cm): 40.
Seat Depth (cm): 40.
Seat Height (cm): 49.
Seat Width (cm): 46.
Description:
Wheelchair travel enhanced allows the transport of users up to 110 kg. E 'and can be folded be easily transported in the trunk of a car. E 'equipped with armrests and footrests.