Databases
Services
Submit
Restricted area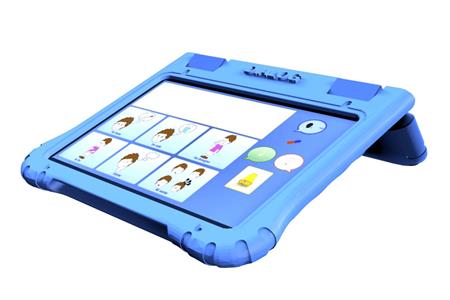 Dialogue units (ISO 22.21.09)
Dynamic display communication devices (SIVA 22.21.09.S03)
Record number: 20207
Last update: April 2021
Brand: DIALOG
Model: DPAD
Prices and NHS prescribing
Information on public retail prices (VAT excluded) and NHS prescription codes (DPCM 12/01/2017), updated (as declared by the primary supplier) 12/04/2021
Basic configuration price:
on request
PRESCRIPTION CODES INCLUDED IN THE BASIC CONFIGURATION

| NHS Code | Description |
| --- | --- |
| 22.21.09.033 | Comunicatore dinamico |
Technical details:
CONNECTIVITY
Usb.
ENERGY TYPE
Battery - rechargeable; Mains electric.
FUNCTIONALITIES
Switch controlled scanning; Word prediction/completion.
LANGUAGES
English; Italian.
LINGUISTIC REPRESENTATIONS
Alphabetic; Symbolic.
OUTPUT DEVICES/SOFTWARE
Audio file or sound/speech recorded; Screen; Voice synthesis.

Description:
Tablet for augmentative and alternative communication with screen 10.1.