Databases
Services
Submit
Restricted area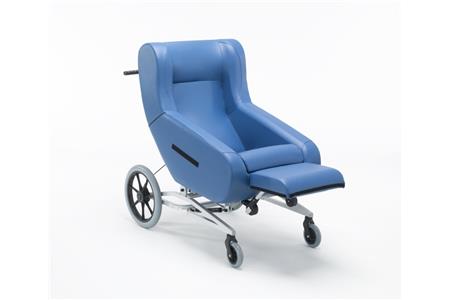 Lounge chairs and easy chairs (ISO 18.09.15)
Armchairs (SIVA 18.09.15.S01)
Record number: 20461
Last update: May 2016
Brand: ELMI
Model: CULLA CARE OUTDOOR
Available sizes:
CAPACITY / RANGE
Lifting capacity (kg): 150.
OVERALL DIMENSIONS
Length (cm): 111.
Weight (kg): 38.
Width (cm): 63.
SEAT DIMENSIONS / ANGLES
Seat Back Height (cm): 76.
Seat Depth (cm): 30.
Seat Height (cm): 76.
Seat Width (cm): 40.
Description:
The sitting / lying pu? be set by pressing the adjustable lever. Rubber wheels and 400/40 full dynamic brake and positioning.
Italian provinces with self-declared local suppliers: