Databases
Services
Submit
Restricted area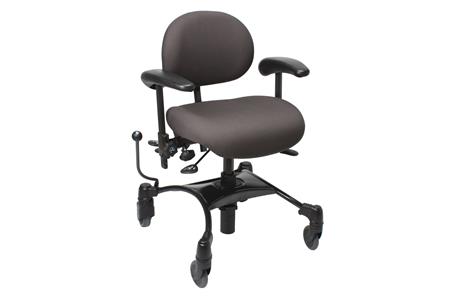 Special sitting furniture (ISO 18.09.21)
Chairs (SIVA 18.09.21.S02)
Record number: 20641
Last update: May 2018
Brand: VELA
Model: VELA TANGO 100
Technical details:
STORAGE - TRANSPORT
Mobile/Wheeled.

Available sizes:
CAPACITY / RANGE
Lifting capacity (kg): 160.
OVERALL DIMENSIONS
Weight (kg): 20.
Width (cm): 55.
SEAT DIMENSIONS / ANGLES
Armrest Height (cm): 0 - 24.
Seat Back Height (cm): 30.
Seat Depth (cm): 37 - 44.
Seat Width (cm): 44.
Description:
Custom-made chair with low backrest, which offers good lumbar support and freedom of movement of the back, shoulders and arms and a stable and supportive workplace for daily home activities.
Further info

Italian provinces with self-declared local suppliers: