Databases
Services
Submit
Restricted area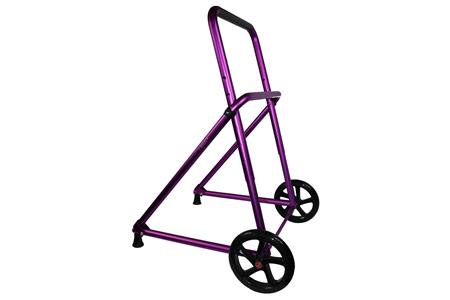 Rollators (ISO 12.06.06)
Walking frames with castors (SIVA 12.06.06.S01)
Record number: 20706
Last update: November 2019
Brand: INDESMED
Model: DEAMBULATORE PIEGHEVOLE
Children's version available
Prices and NHS prescribing
Information on public retail prices (VAT excluded) and NHS prescription codes (DPCM 12/01/2017), updated (as declared by the primary supplier) 15/10/2018
Basic configuration price: €127.27


Technical details:
MATERIALS
Aluminium.
STORAGE - TRANSPORT
Foldable.
STRUCTURE
Height adjustable.

Available sizes:
CAPACITY / RANGE
Lifting capacity (kg): 140.
OVERALL DIMENSIONS
Height (cm): 73 - 95.
Length (cm): 20.
Weight (kg): 2.80.
Width (cm): 56.
Description:
The extremely lightweight INDESmed two-wheel walker helps you stay active during your rehabilitation. The INDESmed indoor walker passes through narrow doors, elevators, curved corridors, effectively promoting autonomy. It allows the person to move without worry and to regain autonomy and self-confidence. Available in two colors: purple and blue.
Further info

Italian provinces with self-declared local suppliers: