Databases
Services
Submit
Restricted area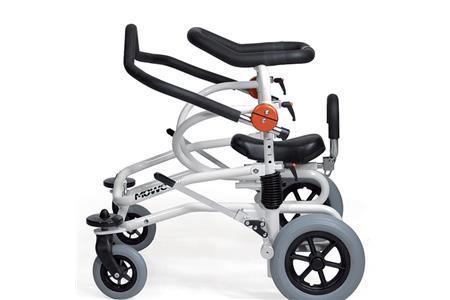 Rollators (ISO 12.06.06)
Walking frames with castors (SIVA 12.06.06.S01)
Record number: 20721
Last update: February 2019
Brand: ATO-FORM
Model: MOWEGO
Available sizes:
CAPACITY / RANGE
Lifting capacity (kg): 60; 130.
OVERALL DIMENSIONS
Length (cm): 71.50.
Weight (kg): 17.50.
Width (cm): 65.
SEAT DIMENSIONS / ANGLES
Seat Height (cm): 20.50 - 41.30.
Description:
Exterior and interior walker, the spring suspension seat facilitates walking training. The lowering device facilitates access to the aid.