Databases
Services
Submit
Restricted area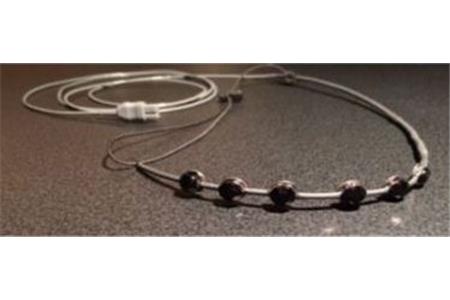 Switches (on/off or other functions) (ISO 24.09.18)
Five-or-more-function-contacts (SIVA 24.09.18.S03)
Record number: 20916
Last update: November 2018
Brand: BRAINFINGERS
Model: HELPIBRAIN
Technical details:
ACTIVATION MODALITIES
Electro Encephalo Graphic Signal (EEG).; Electro Myo Graphic Signal (EMG); Electro Oculo Graphic Signal (EOG).
CONNECTIVITY
Usb.
INPUT ADJUSTMENTS
Adjustable sensitivity.

Description:
Myelectric sensor that allows subjects with low responsiveness to activate commands within the SW grid 3. Helpibrain can capture slight muscular movements of the forehead, of the jaw, the blinking of the eye, eye movements on the horizontal axis by discriminating two signals, to the right and to the left. The package includes the electrode clamp, the interface to connect the electrodes to the PC (via usb), 3 sets of electrode, the SW Brainfingers.
Italian provinces with self-declared local suppliers: