Databases
Services
Submit
Restricted area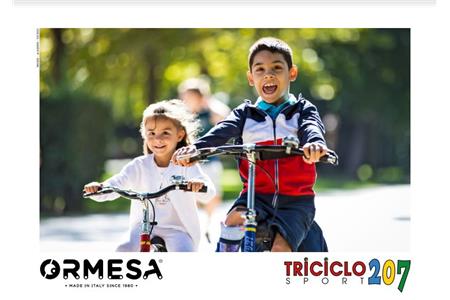 Foot-propelled tricycles and quadricycles (ISO 12.18.06)
Foot-propelled tricycles (SIVA 12.18.06.S01)
Record number: 2160
Last update: October 2020
Brand: ORMESA
Model: TRICICLO A TRE RUOTE 207 SPORT
Available sizes:
OVERALL DIMENSIONS
Length (cm): 96; 113; 135; 160; 175.
Weight (kg): 12.50; 15; 18.50; 22; 24.
Width (cm): 52; 53; 66; 72; 77.
Description:
Tricycle 207 sport by Ormesa is a tricycle for children and adults with disabilities, intended for people with trunk control and the ability to identify spaces. This aid is ideal for moving independently and safely: its structure guarantees maximum adherence to the ground and stability. The forward position of the bottom bracket with respect to the saddle, combined with the height of the tube and handlebar, allow you to strengthen the upright position and practice physical activity.
Italian provinces with self-declared local suppliers: