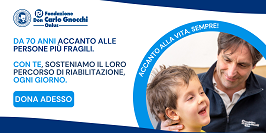 Databases
Services
Submit
Restricted area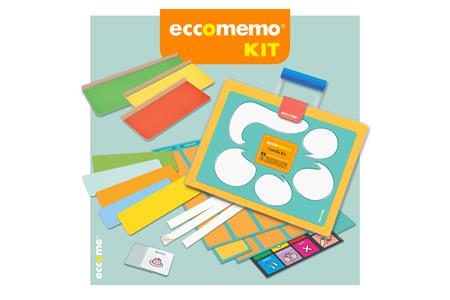 Letter and symbol sets and boards (ISO 22.21.03)
Communication boards (SIVA 22.21.03.S01)
Record number: 22260
Last update: June 2022
Brand: ECCOME
Model: ECCOMEMO - CARTELLA KIT PER LA COMUNICAZIONE AUMENTATIVA
Prices and NHS prescribing
Information on public retail prices (VAT excluded) and NHS prescription codes (DPCM 12/01/2017), updated (as declared by the primary supplier) 01/04/2022
Basic configuration price:
€119.00
PRESCRIPTION CODES INCLUDED IN THE BASIC CONFIGURATION

| NHS Code | Description |
| --- | --- |
| 22.21.03.003 | Corredo cartaceo di simboli per la comunicazione |
Description:
Communication support for fixed and removable symbolic tables with micro-suction cups or velcro. Aid for people with communication difficulties. Of immediate use, it supports therapeutic strategies aimed at allowing or facilitating communication. The kit includes: 3-door pocket folder 23x33cm; 3 adhesive flaps for the implementation of the symbolic kit; 3 strips with micro-suction cups; 3 removable printed tables; access to the collection of Eccome symbols in digital format.
Further info

Italian provinces with self-declared local suppliers: