Databases
Services
Submit
Restricted area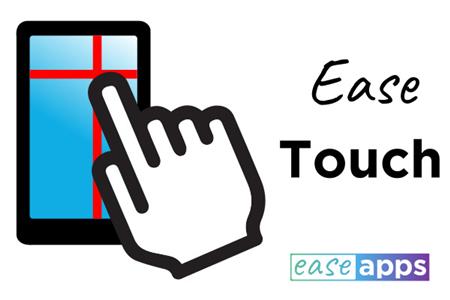 Input software (ISO 22.36.18)
Mouse control software (SIVA 22.36.18.S02)
Record number: 22325
Last update: February 2020
Brand: EASE APPS
Model: EASE TOUCH
Technical details:
INPUT ADJUSTMENTS
Controls (or keys) activation delay adjustable; Filter on repeated activations.
INPUT DEVICES
Touch Screen.
LANGUAGES
English; Spanish.
OPERATING SYSTEMS
Android.
OUTPUT DEVICES/SOFTWARE
Screen.
SOFTWARE LICENCE AND PRICE POLICY
Free of charge.

Description:
With Ease Touch you could perform –by using just one finger– all those actions that allow you to control the mobile device. It captures all touches on the screen, distinguish voluntary touches from non-voluntary ones, and allows you to perform most standard gestures (e.g. tap, double tap, drag, swipe, pinch, etc.).
Brochures

Further info