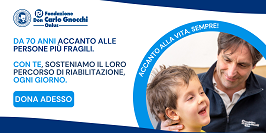 Databases
Services
Submit
Restricted area
Commode chairs (ISO 09.12.03)
Commode chairs with castors (SIVA 09.12.03.S01)
Record number: 22348
Last update: February 2022
Brand: SEATARA
Model: WHEELABLE SEDIA DA DOCCIA E WC NON ACCESSIBILI
Technical details:
FUNCTIONALITIES
Armrest removable; Footrest Removable; Seat Horseshoe shaped.
STORAGE - TRANSPORT
Foldable.

Available sizes:
CAPACITY / RANGE
Lifting capacity (kg): 130.
OVERALL DIMENSIONS
Height (cm): 92.
Length (cm): 67.
Weight (kg): 11.50.
Width (cm): 49.
SEAT DIMENSIONS / ANGLES
Seat Back Height (cm): 38.
Seat Depth (cm): 67.
Seat Height (cm): 54.
Seat Width (cm): 49.
Description:
Folding chair for inaccessible toilets and showers, equipped with self-push wheels. The user can open and close the chair even when seated. It can overlap most existing toilets (W 37 x H 47 cm). Made of plastic materials. All metal parts are made of stainless steel (including ball bearings). It is equipped with brakes, foldable armrests that allow transfers from other seats, and adjustable footrest.
Videos