Databases
Services
Submit
Restricted area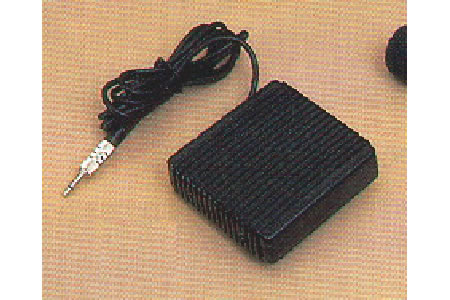 Switches (on/off or other functions) (ISO 24.09.18)
Single switches (switches with only one function) (SIVA 24.09.18.S01)
Record number: 3628
Last update: February 2010
Brand: TASH
Model: TREADLE
Technical details:
ACTIVATION MODALITIES
Mechanical.
CONNECTIVITY
Jack.
INPUT DEVICES
Single Switch.

Available sizes:
CAPACITY / RANGE
Activation displacement (cm): 0.50.
Joystick activation force (gr): 700.
OVERALL DIMENSIONS
Height (cm): 2.50.
Length (cm): 9.
Width (cm): 6.50.
Description:
Control sensor formed by two rigid supports, that ì are superimposed and hinged one to the other. It is ì operated by slightly pressing the upper surface. The ì hardness of the springs when returning to the off ì position allows the art to rest on the surface without ì sending out undesired messages.
Italian provinces with self-declared local suppliers: