Databases
Services
Submit
Restricted area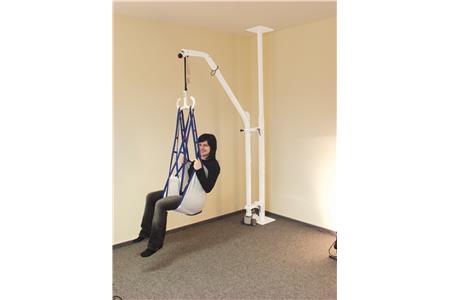 Stationary hoists fixed to walls, floor or ceiling (ISO 12.36.12)
Fixed hoists (SIVA 12.36.12.S02)
Record number: 8657
Last update: February 2019
Brand: AACURAT
Model: CURATOR
Prices and NHS prescribing
Information on public retail prices (VAT excluded) and NHS prescription codes (DPCM 12/01/2017), updated (as declared by the primary supplier) 01/06/2017
Basic configuration price: €3,202.00


Technical details:
FUNCTIONALITIES
Allowed for lifting from the ground.

Available sizes:
CAPACITY / RANGE
Lifting capacity (kg): 140.
OVERALL DIMENSIONS
Height (cm): 220.
Length (cm): 113.
Width (cm): 8.
Description:
The Curator flag lift allows you to move from an extended position (from bed to wheelchair) or sitting position (from carrot to toilet). The lift control system? Easy to use and ergonomic.
Further info

Italian provinces with self-declared local suppliers: