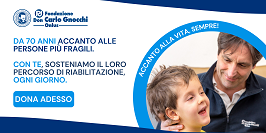 Databases
Services
Submit
Restricted area
AA.VV.
Quality issues in Assistive Technology Service Delivery
Editorial data:
Atti della Giornata di Studio della Sezione SIMFER Ortesi Ausili Protesi Informatica Teleriabilitazione (Milano 12.12.2013)
Abstract:
(text automatically translated from Italian) The Day of Work, jointly organized by the Society? Italian Physical Medicine and Rehabilitation (Section 24? Orthotics Prosthetics Assistive Technology..
Year of publication:
2013
Type of document:
Not published
Last update:
December 2013